Abortion (堕胎, Datai) is a 1966 Pink film written, directed, and with music by Masao Adachi, and produced by Kōji Wakamatsu.[1]
Bibliography
Edit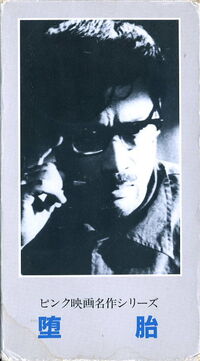 ↑ 1.0 1.1 1.2 "堕胎" (in Japanese). Japanese Movie Database. Retrieved 2011-04-23.
Ad blocker interference detected!
Wikia is a free-to-use site that makes money from advertising. We have a modified experience for viewers using ad blockers

Wikia is not accessible if you've made further modifications. Remove the custom ad blocker rule(s) and the page will load as expected.