Naked Pursuit or Excitement (昂奮, Kōfun) is a 1968 Pink film directed by Toshio Okuwaki. Through Harry Novak's Boxoffice International it was given a theatrical release in the United States in November 1969.[2] The Weissers describe the film as "low-budget, plotless trash".[3] Nevertheless, it is one of the few early Pink films on release in the US on DVD.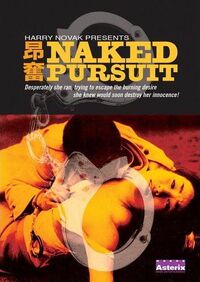 Bibliography
Edit
Ad blocker interference detected!
Wikia is a free-to-use site that makes money from advertising. We have a modified experience for viewers using ad blockers

Wikia is not accessible if you've made further modifications. Remove the custom ad blocker rule(s) and the page will load as expected.